If your backup drive has crashed and you don't have access to your precious documents, TCR can help. We can recover any kind of data from pictures, videos, school projects and more. Other types of data TCR can recover include documents that are used in Word, Excel, PowerPoint, Photo Shop and many others. Bottom line is that TCR can recover ANY kind of data you have lost. Have you dropped your backup drive and now it will not show up on your computer?
Has your backup drive just suddenly decided to stop working? TCR has the knowledge, tools and expertise to recover your data no matter what the disastrous situation is.
Are you in a dire situation and need your data recovered as quickly as possible? Is your business crippled due to the fact that your data can no longer be accessed? Call TCR NOW at 912-220-0765. We can get your data back to you and have things back up and running. Feel free to call TCR anytime and on any day of the week.
We are here to help in the recovery of your data no matter how the data was lost.
Have you accidentally deleted your important pictures'documents or files? Have you accidentally deleted your school project? Have you accidentally written over a drive or device that you have critical information on and you need that data back right away? TCR can help! Call anytime day or night. Weekends and Holidays we can help restore the data that you have accidentally erased.

Does your backup drive power on but only makes clicking noises with nothing showing on the computer screen? This is a sign of failing heads inside the drive. TCR has the tools and knowledge to bypass this issue and get to your precious data. Different noises coming from an external backup drive means your backup drive may be failing! Our years of experience puts us in the best position to properly identify these noises and diagnose the exact problem with the drive and get right to the goal of retrieving your lost data. Some of the common signs of a failed drive include:
Repeated clicking sound after powering on the drive

Screeching or grinding noise

Drive spins up and spins down repeatedly

Lights come on but drive does not spin up at all

Your computer does not recognize the drive
Are you a student who has suddenly lost your backup data after hours upon hours of working on your project which has a deadline date approaching rapidly? DON'T PANIC! Call TCR now at 912-220-0765 day or night, holidays and weekends. TCR is there for you!

Flash drives and sd cards make life easy when it comes to storing large amounts of data in a very small device. Thousands of photos and hundreds of videos can be stored on these tine chips. Flash drives and sd cards are very convenient however they too can fall prey to failing causing you to lose all of your pictures, videos and documents.TCR has the right equipment and experience to safely retrieve your data from these very small devices. Don't trust just anyone when it comes to your important data! Take to the experts here at Tim's Computer Repair and rest assured your data is in the best hands possible. Privacy an confidentiality is guaranteed and is strictly enforced in our business model.
Have you just returned from a long vacation with the family only to realize that all of your pictures you took on the trip are no longer available on your flash drive or sd card? Don't try to fix the problem yourself. Don't trust just any business with your device that could be lost forever if the data is handles incorrectly. Bring your backup device in to Tim's Computer Repair where protecting your data is our #1 priority.
Have you pulled you clothes out of the washing machine just to find your flash drive or sd card sitting at the bottom of the wash? If you have critical data on the device in this situation it is best to make sure the device is completely dry before trying to connect it to your computer. If your device does not work after this incident you have no choice but to get it to a professional data recovery company who knows how to handle delicate situations such as backup devices that have sustained water damage. If the water damaged device is handled incorrectly your precious data could be lost forever. Your can relax knowing that when you drop off your damaged backup device at TCR's repair shop, your data is in the best hands possible.
Down here in the southeast we tend to gt severe weather that can be accompanied by very dangerous lightning. If your home or business suffers a direct lightning strike your computer equipment can be a victim of what is called a power surge. A power surge can knock out and damage all of your electronic devices including backup drives. If your backup device is not working after a thunderstorm or a power outage you very well may have fallen victim of a power surge. Call TCR at 912-220-0765 and we can make arrangements to start the process of getting your data restored from a electrically damaged backup device.
Has Your USB Thumb Drive Stopped
Working?
Critical Data That is Important To
You is Now Lost!
Data Recovery
If you do not have a backup system in place and you accidentally delete a file or lose it, then do not panic. If you follow the simple steps below TCR may be able to help you:
• Once you have deleted/lost the file. Turn off the computer you are using (if the file is on a portable device such as a USB flash drive, then simply unplug the device and do not use it).
• Call 912-220-0765 to arrange a time best for you. A TCR technician will use Level One data recovery techniques to recover your data.
Data recovery cannot be guaranteed but if the steps above are followed then you have an extremely good chance of retrieving your data. This service starts at $85 for Level One data recovery up to 100 gigs.
Sometimes level one data recovery is not enough to retrieve your lost data. Higher levels of data recovery require high end equipment and clean rooms. If TCR determines your drive needs a higher level of recovery then we can send it off to the data recovery experts below. When dealing with Gillware Inc. Please remember to tell them my affiliate code (26636)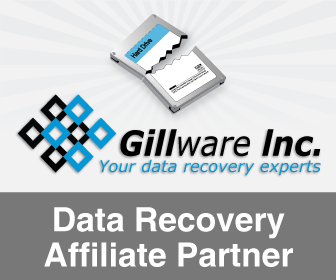 Our trained experts are ready to help you in the event that you lose data from your hard drive. Step one is to determine through our professional analysis why your data is not accessible. It is critical at this point that care is taken to avoid further damage to your hard drive. Often, we are able to solve the issue that made the data inaccessible. If the hard drive has advanced problems – such as smoking or clicking – we refer the case to Gillware Inc., a trusted data recovery lab. Gillware operates a clean room environment, and their trained engineers will evaluate your drive and provide an estimate to recover your data. Gillware will show you a list of recovered files before you pay any fee. Data losses can be heartbreaking, and we're here to give you the best path to recovery.
Please fill out the Hard Drive Service Form at the link below at your convenience. In the Affiliate Status box choose "I was referred by an affiliate" and type in my affiliate code (26636). Once you are done filling out the form Gillware will provide you with all the information you need to send in your drive. The link to the service form is here: https://gillware.com/services.php
Remember, Their is no obligation. Simply send your drive in and Gillware will contact you showing what data can be retrieved and what the cost will be. You can then decide if you want Gillware to proceed. If you decide not to have the recovery service done there will be no charge except the shipping fee to return the drive to you.
A Range Of Solutions
We can supply a range of backup solutions to suit a simple home PC, or a multi user business environment, where files, emails and databases are critical to the day to day operation of the company. Backups can then be kept offsite, in the event of disaster recovery.
Examples of backup solutions we support are:
Online Backup
Tape Drive Backup
RD1000 Removable Media Drives
External Hard Drives
NAS Drives (Network Attached Storage)
Symantec BackupExec
Data Backup
Whether it is business or personal use, data backup is something that everyone should be thinking about.
We all know how important our data is to us that is stored on our computers, yet data backup is an area that is often forgotten. There is nothing more infuriating than spending hours on a document, or storing all of your favorite photos, only to lose them. You can backup most files such as documents, emails, databases, pictures, music files, even web sites.